The Royalty Token* from
Diamond
Standard
Bitcarbon receive fees from a real world asset
A security token* from

Blockchain-Native Commodities: Wireless chips in Diamond Standard Coins and Bars provide audit and authentication.
Royalty from an Upcoming Stablecoin Alternative
Bitcarbon will earn revenue from a major breakthrough, Carats, an asset backed alternative to stablecoins, created from a blockchain native, market traded, physical commodity. Diamond Standard Coins and Bars will issue Carats, worth about $1.00. Because Carats are instantly redeemable, they are not a security or a virtual currency, unlocking new applications for legal global payments and remittances. Bitcarbon Royalty Tokens will receive a portion of the Carats transaction fees, and a share of the custody fees for the Diamond Standard Coins and Bars, in perpetuity.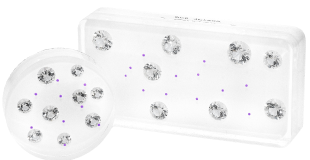 Real Commodities
Issued from Diamond Standard Coins and Bars, they are a reliable form of asset-backed token.

Accessible and Trustworthy
Anyone can exchange tokens for a physical commodity, without permission and without fees.

Stable and Secure
For those who desire bankruptcy-proof asset-backing with a real-world, blockchain-native asset.
Bitcarbon Benefits
Income
Participate in Fees
Collected from custody, exchange, and transactions; up to 10% are paid to investors.
Savings
Discounted Exchange Fees
Bitcarbon holders enjoy reduced exchange fees, maximizing your returns.
Access
Access to Dealer Auctions
Gain exclusive admission to dealer auctions for Diamond Standard Commodities.
Bitcarbon Royalty Token Sale Information
We are in pre-sale for invited VC investors. Sale closes September 8, at 6pm ET.
Royalty Token price
$0.50 each
Purchase Limits
$5,000 minimum | $15 million maximum
Quantity
50 million Tokens | $25 million USD
% of Supply
10% of 500,000,000
Funding
USD via wire, USDC on ETH
Lock Up
Depending on jurisdiction, 12 months
Royalty
In commodity tokens, monthly
*Delivery
Bitcarbon are initially Royalty Units, with royalties transmitted to your designated blockchain address. Royalty Tokens will be issued to Bitcarbon purchasers. After any Lock Up, owners can sell their Royalty Token, and buyers receive the royalties.
About Diamond Standard
Meet the company behind Bitcarbon

Diamond Standard is a regulated issuer of market-traded diamond commodities, making diamonds, a $1.2 trillion natural resource, accessible to institutional and individual investors for the first time.
Regulated Issuer
Diamond Standard commodities are approved as 'Good-for-delivery' to settle CFTC regulated spot, futures, and options trading.
Unlocking a Natural Resource
We're making diamonds, a $1.2 trillion natural resource, accessible to investors for the first time.
Trust and Transparency
Our commodities are authenticated by wireless chips in Diamond Standard Coins and Bars.
Press Coverage
From breaking news to in-depth articles,
stay updated with all the latest press coverage about Bitcarbon.